At Sun&Sea we believe that the rooms should get the most attention. 
That's why we always invest in comfort, cleanliness and our costumer's experience.
All rooms are spacious, modern and equipped with anything you might need on your vacation. The balconies offer a great place to relax but also create a well lit environment in the room. 
As for the large bathrooms, they give you the opportunity to enjoy your bath in a bathtub with ambient lighting.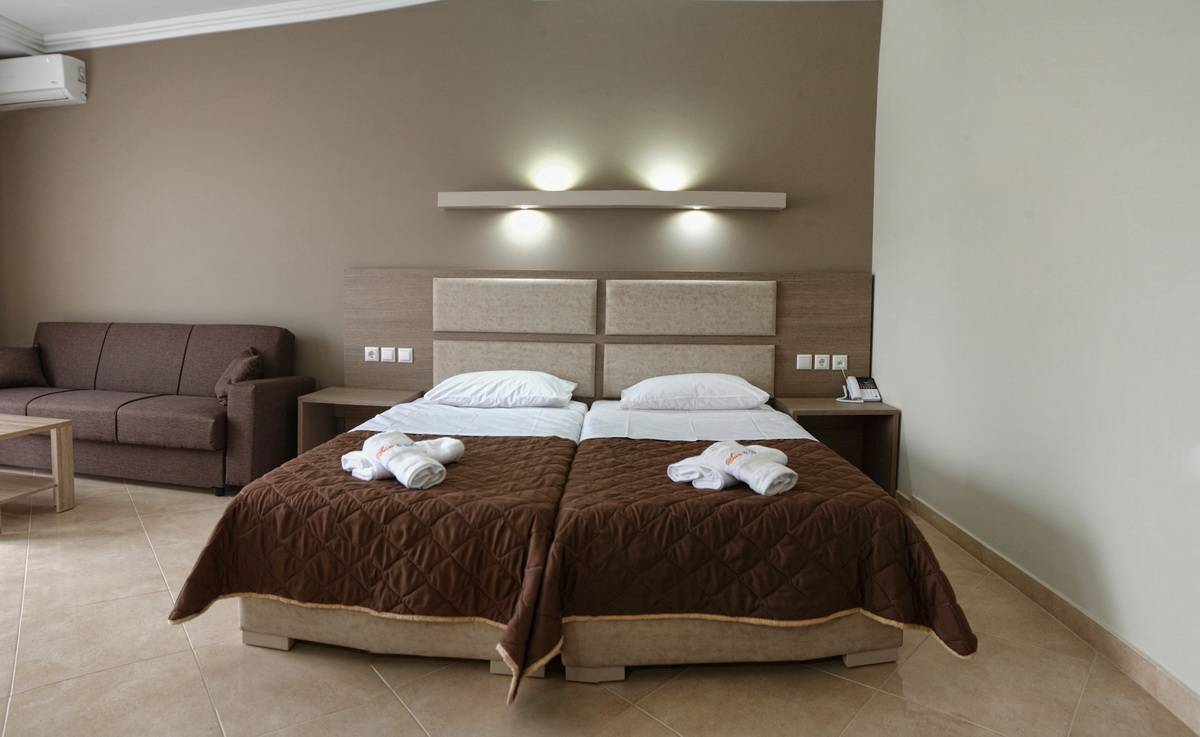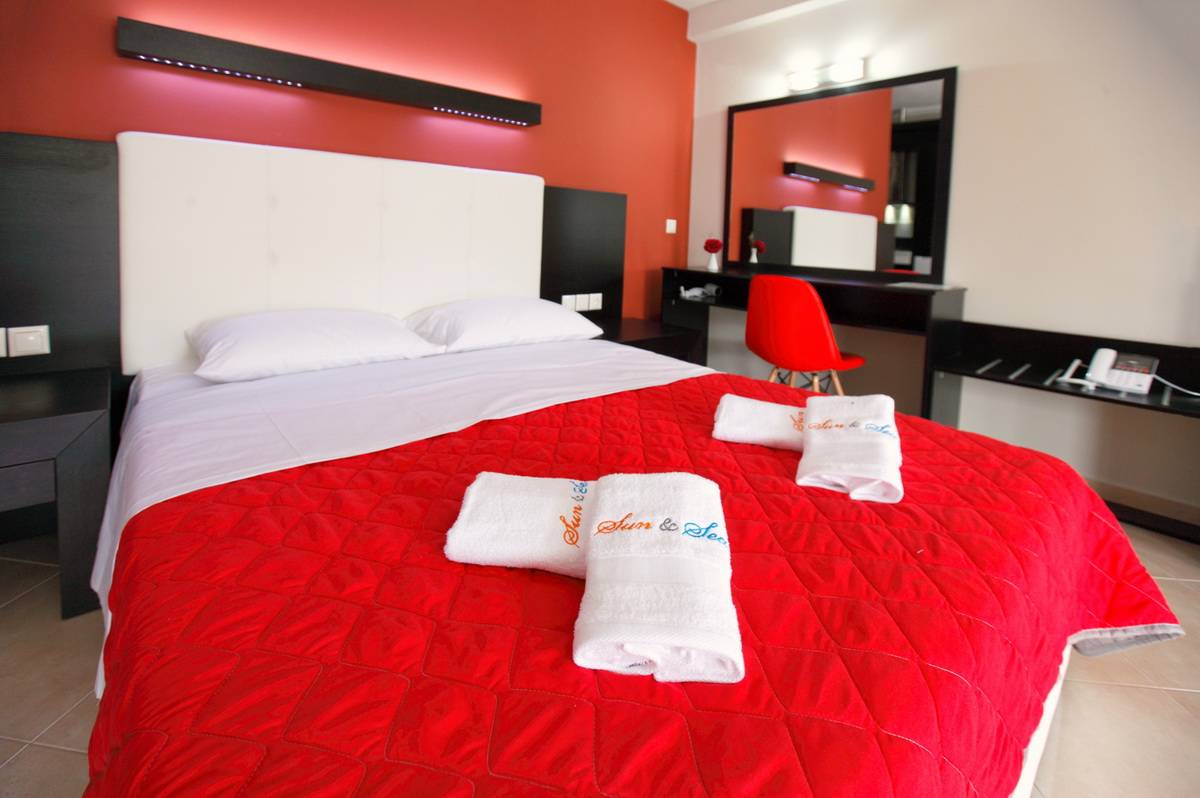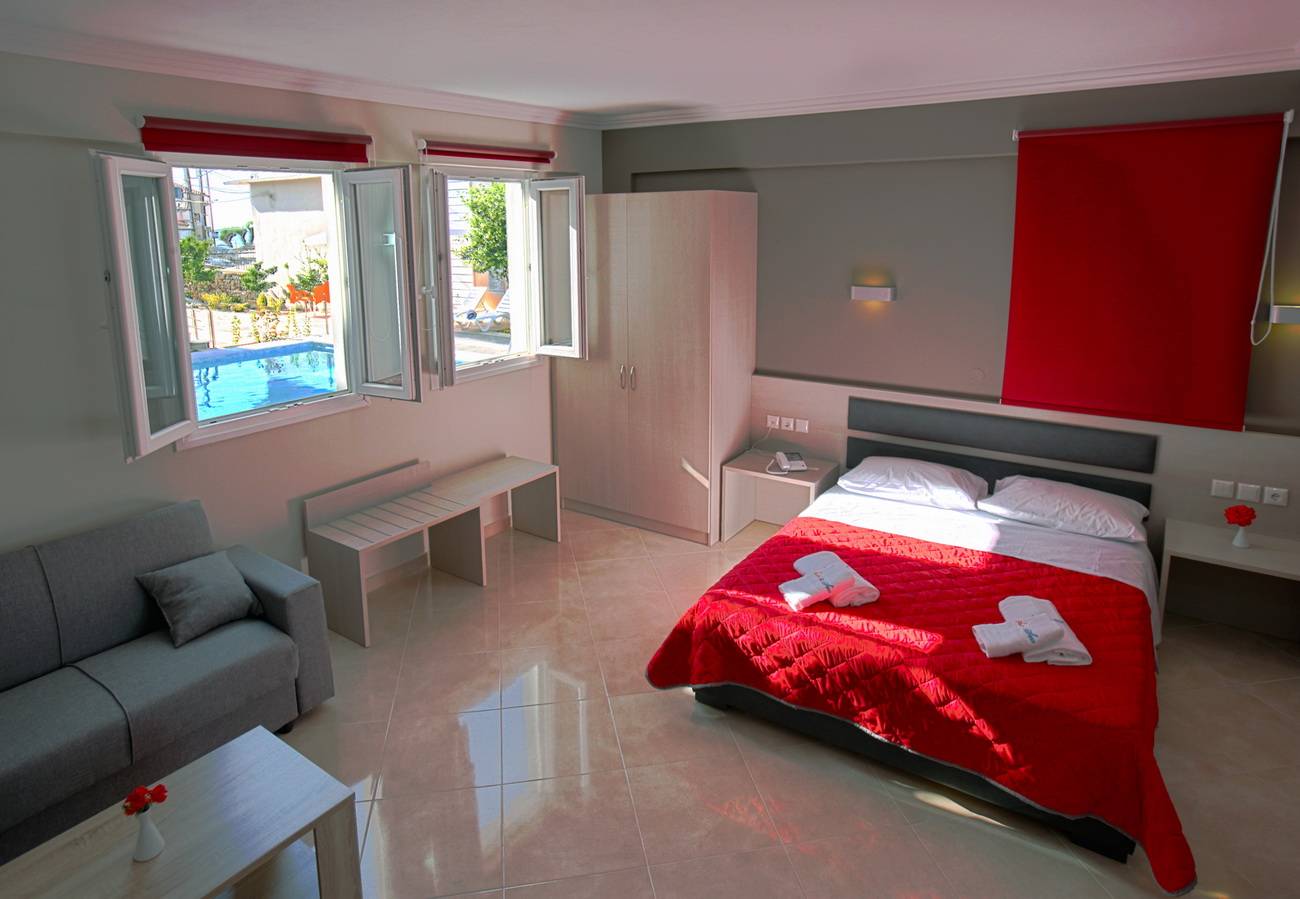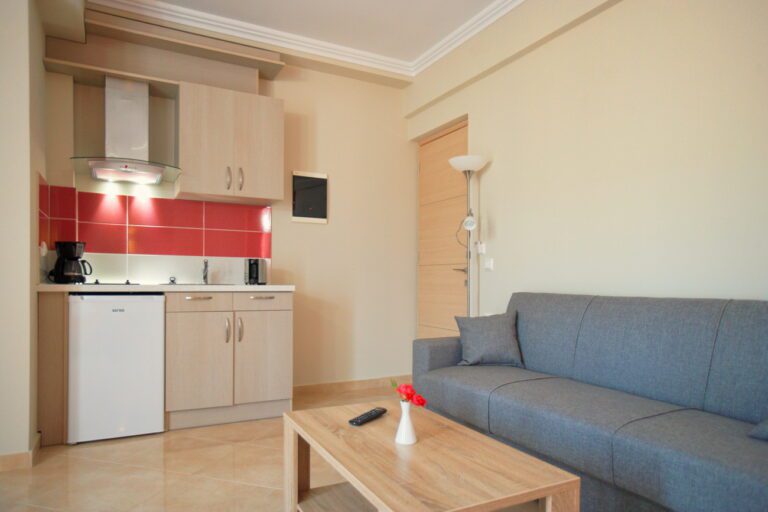 From a nice snack to a quick meal
All rooms, are equipped with a small kitchen with things like:
 Plates

Utensils
Coffee machine 
Mini fridge
Sink
Stove